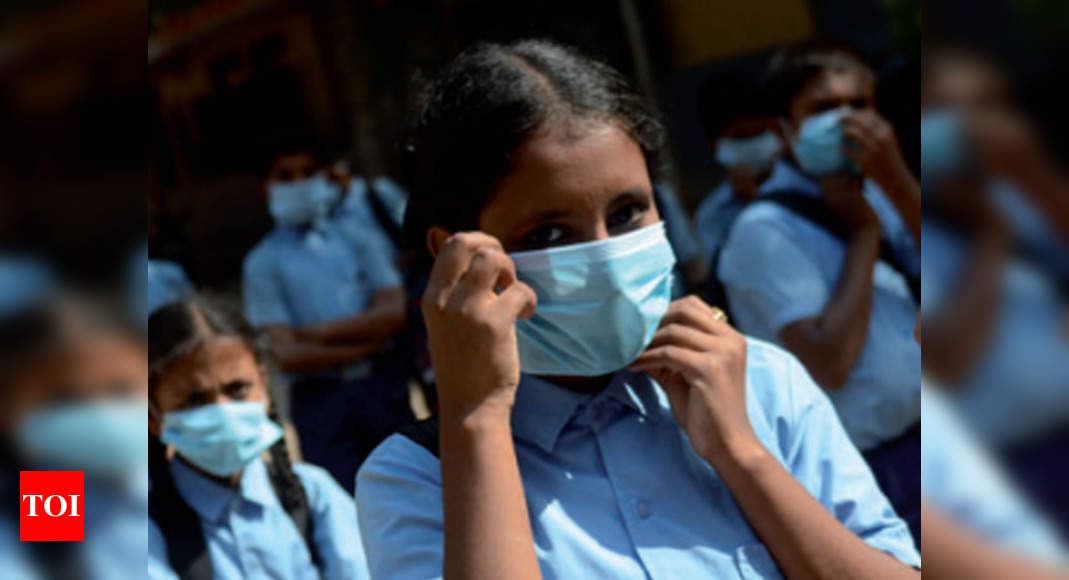 Telangana: Online mode turned off, turnout improves in class | Hyderabad News
February 16, 2021
[ad_1]

HYDERABAD: With private budget schools discontinuing online classes completely for class 9 and class 10 students, the attendance percentage is said to have increased in these schools on Monday.
While 45% to 50% of class 9 students attended physical classes in the last two weeks, the managements said that on Monday about 70% attended classes. When it comes to class 10, 90% of students are said to have attended offline classes in private budget schools.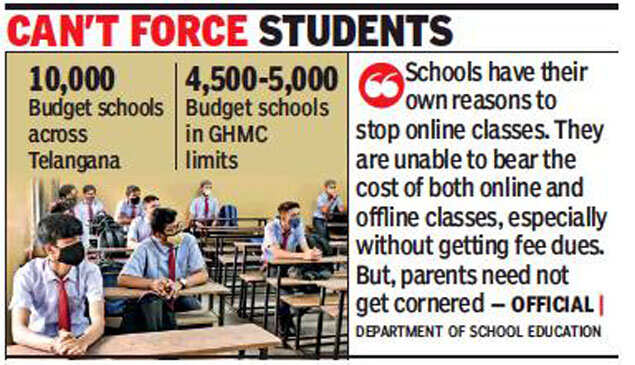 "We informed parents and students well in advance that we will be discontinuing online classes from Monday. Parents reacted positively and many gave their consent to send their children to schools," said Y Shekhar Rao, president, Telangana Recognized Schools Managements Association (TRSMA). He said that majority of those in hostels also returned to campus in Hyderabad and elsewhere in the state on Monday as they did not want to miss any classes.
While managements cited lack of an alternative to physical classes as a reason for more students returning to schools, parents said that no Covid-19 positive cases from schools in the past two weeks have given them the courage. "Even now I am a little scared, but convinced myself to send my daughter to school from today," said J Ravi, a parent of a class 10 student. He said that while attending online classes, there are many distractions.
Another parent, E Srinivas, who sent his daughter to a hostel on Monday, said that it would have been better if schools continued with online classes as well. "Definitely there is no replacement for physical classes, but schools should have left it to the parents to decide instead of discontinuing online classes. In a way, this move is good as it forced parent like me, who is unable to decide whether or not to send his child to school, to make a decision," said Srinivas, whose daughter Lasya Sri is in class 10.
An official at the department of school education (DSE), meanwhile, said that schools have no right to make it compulsory for students to attend physical classes. "Parents need not get cornered. They always have an option of falling back on digital classes being telecasted by the state," said an official.
[ad_2]

Source link