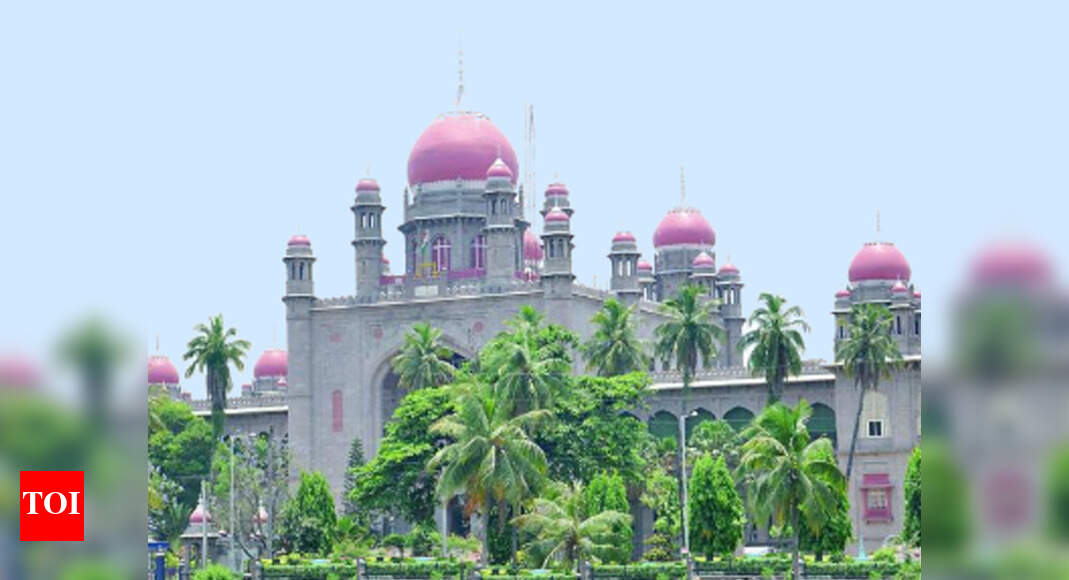 Telangana HC cracks down on rogue loan apps, tells cops to spare none | Hyderabad News
February 5, 2021
HYDERABAD: Directing the police to see that all unscrupulous loan apps in Google play store are summarily removed, Telangana high court on Thursday ordered a crackdown on firms and people behind it.
Providing a legal backup for the ongoing raids of police on the instant loan app operators, a bench of Chief Justice Hima Kohli and Justice B Vijaysen Reddy directed the state government and police chiefs to leave no stone unturned in nabbing the criminals running the loan scam.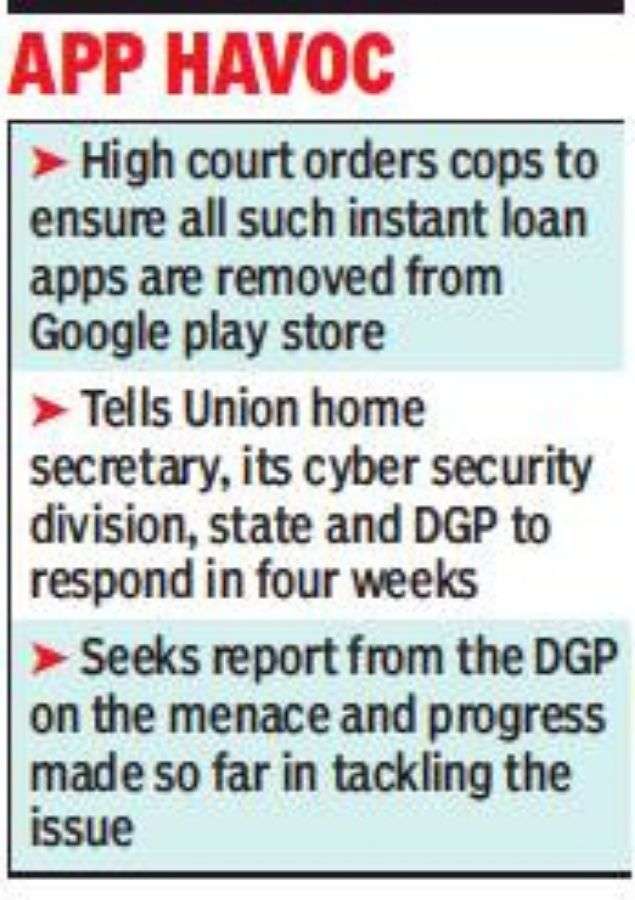 "Block these rogue loan apps immediately for playing havoc with the lives of innocent people," the bench said while hearing a public interest plea filed by advocate S Kalyan Dilip. The judges issued notices to the Union home secretary, its cyber security division, state government and DGP, asking them to respond in four weeks.
They also called for a report from the DGP on the menace and the progress police have made so far in tackling the issue. The judges asked reports from the police commissioners of Hyderabad, Cyberabad and Rachakonda also.
When Dilip brought to the notice of the court the exorbitant rates of interest — ranging from 150% to 450% per week or fortnight — collected by the instant loan app firms coercively from borrowers, the judges said: "We want a report on the situation in the state in general and Hyderabad in particular."
The petitioner said the loan app firms were luring gullible people with instant loans and later burdened them with unacceptable interest rates.
'Organisers use coercive recovery methods'
"Not just this, the organisers and their henchmen plunge into action once they notice defaults and use cruel, coercive recovery methods on the defaulters," he said.
Dilip said since the organisers have access to the phone contact list of the borrowers, they send objectionable messages to friends and kin depicting them as frauds.
"Unable to withstand this unprecedented onslaught, some borrowers have killed themselves," the petitioner told the judges.