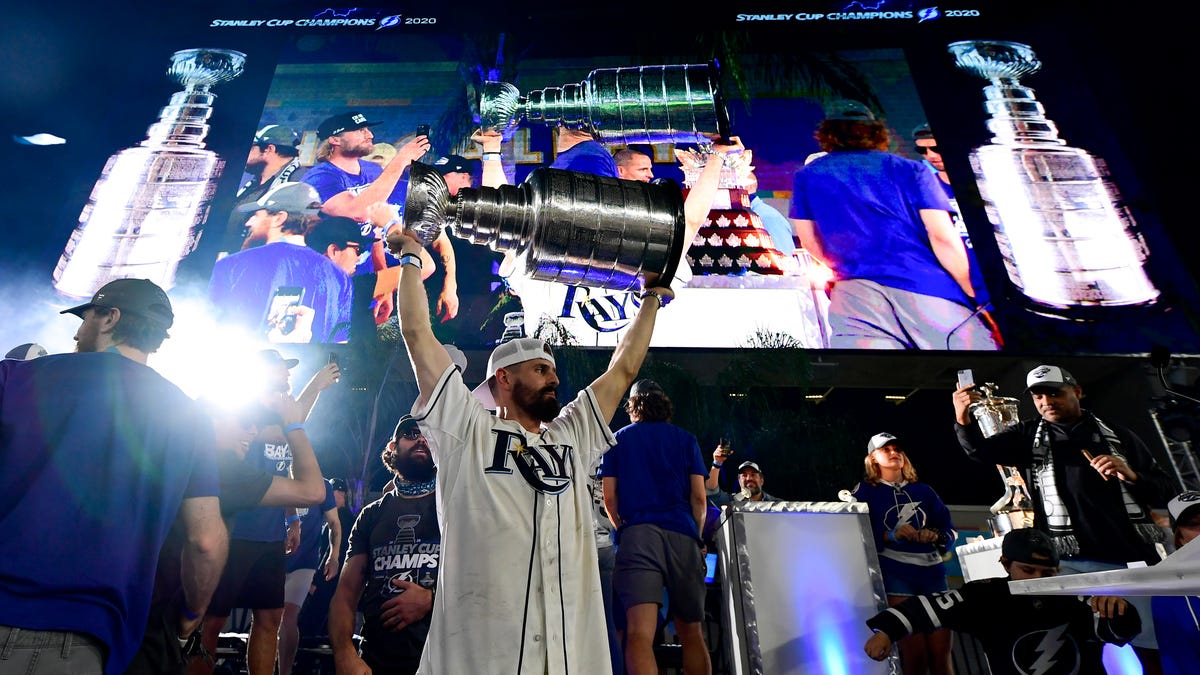 Tampa Bay could be the next Titletown. What other cities have won multiple championships in a matter of months?
February 6, 2021
Los Angeles had quite the sports run in the '80's. The Rams went to a Super Bowl in 1980, the LA Raiders won one in 1984. The Dodgers won two World Series in the decade, and the Lakers made it to 8 NBA finals in 10 years — winning 5.
But in 1988, the city got to celebrate two championships in a matter of months. First, the Lakers beat the Detroit Pistons in 7, winning back to back titles. Then, in October, an injured Kirk Gibson hobbled to home plate in Game one of the '88 World Series. You also know how that story turned out.
The Dodgers won that series 4-1.