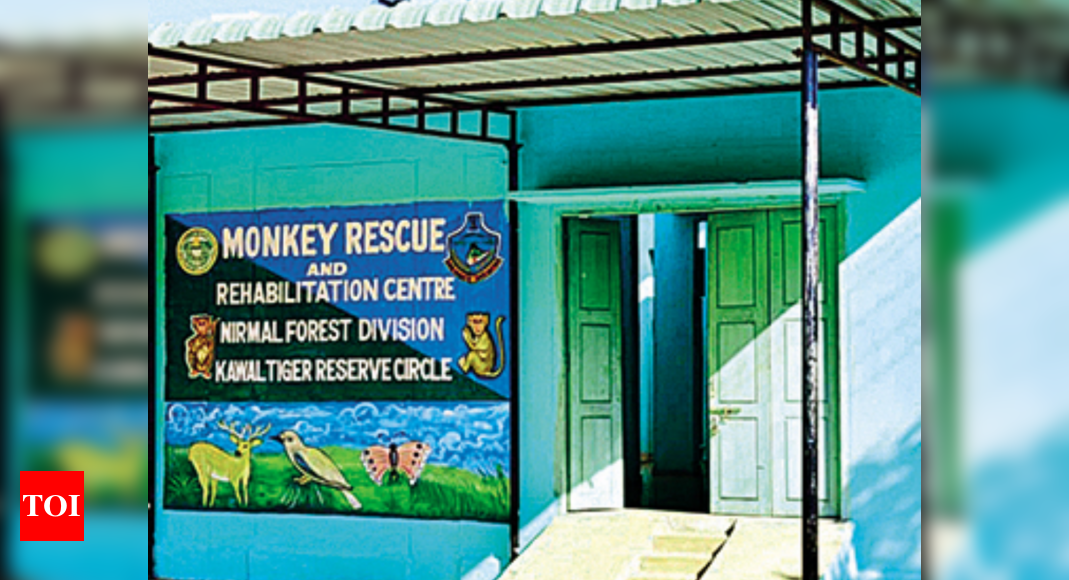 South India's 1st monkey rescue centre on the anvil | Hyderabad News
December 20, 2020
HYDERABAD: To address the issue of monkey menace in urban areas and provide medical care to the primates that become victims of road accidents and other ailments, the Telangana State Forest Department is all set to inaugurate South India's first monkey rescue and rehabilitation center at Gandi Ramanna Haritha Vanam on the outskirts of Nirmal town on Sunday.
The pilot project, which is being established with a budget of Rs 2.5 crore, was allocated 10 acres for the centre besides four staff, including a veterinary doctor.
Nirmal forest range officer Jaipal Reddy, who is in-charge of the rescue and rehabilitation centre, said, "The primates will be brought here for a medical assessment whenever the need arises and will be treated and cared for their injuries or ailments as per the diagnosis. They will be released back into their habitat once they recover."
According to the officials, the veterinary staff deployed at the centre underwent special training in monkey rescue and rehabilitation centre at Himachal Pradesh for a week.
On trial basis, the veterinarian also conducted medical services including laproscopy surgeries on 30 monkeys recently. Arrangements are also in place to perform sterilisation to control the monkey population in urban areas.
As of now, close to 75 monkeys can be rehabilitated at the centre at a time.