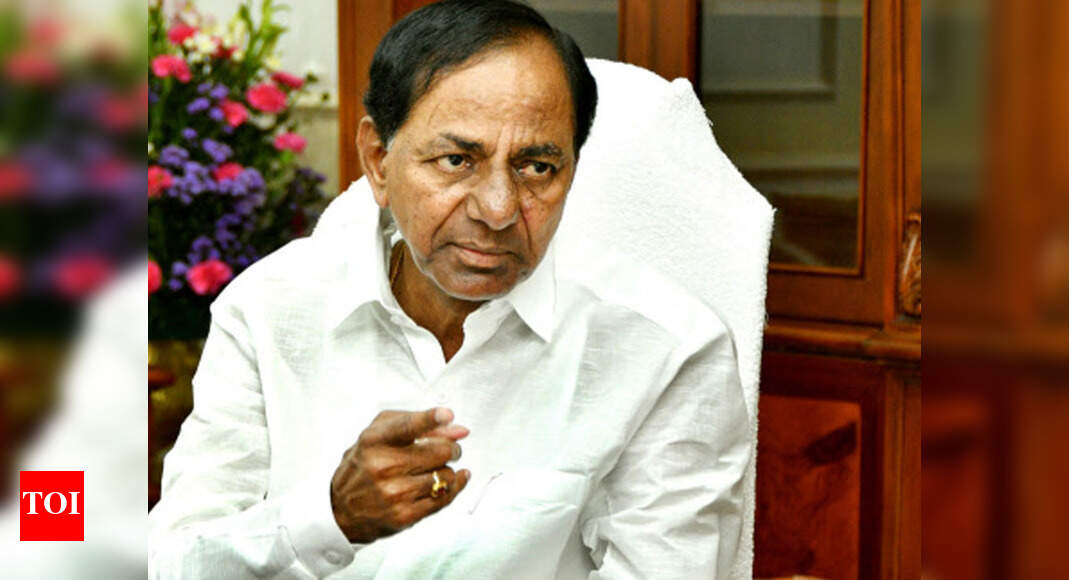 New year's gift: 9 lakh households in Hyderabad to get free water | Hyderabad News
December 20, 2020
HYDERABAD: Come January, Telangana will become only the second state — after Delhi — in the country to supply free water to consumers. Announcing this here on Saturday, municipal administration minister KT Rama Rao said the free water supply scheme, a promise chief minister K Chandrasekhar Rao had made during the GHMC election campaign, will be launched in the first week of January.
Sources in HMWS&SB told STOI that nearly nine lakh consumers out of 12 lakh in Greater Hyderabad will benefit from the scheme. The water board is set to incur Rs 70 crore expenditure a month to implement the scheme. While Delhi state government pays Delhi Jal Board to compensate the loss, it is not clear if Telangana government is ready to foot the bill of the HMWS&SB.
But, there is a catch. The scheme will be applicable to only those consumers whose daily consumption is less than 20,000 litres. "Consumption in high-rises, apartment blocks and commercial establishments is way above 20,000 litres a day and this scheme will not be applicable to them. They will have to pay the water bills as per the water usage," a water board official told STOI.
KTR said no water charges will be collected from the beneficiaries from this month itself. "Officials will also upgrade the software so that bills won't go to the consumers whose daily usage is less than 20,000 litres," he said.
Asking water board MD M Dana Kishore to make the necessary arrangements to ensure free water supply to every beneficiary, the minister asked the officials to prepare contingency plans to meet the summer demand.
A senior official said, "Once the government issues a GO on the free water supply scheme, the water board will have to rejig its water bills issuing process."
Presently, the board supplies 530 million gallons of water in a day to the consumers in the city. The board spends Rs 40 per kilo litre towards electricity charges for pumping raw water and purify it.