Apple adds reparability scores for iPhones and MacBooks sold in France
February 26, 2021
[ad_1]

Back in November the European Parliament passed the Right to Repair Act that requires some electronic products to be labeled with a reparability index score out 10 in a bid to reduce e-waste. Last month, France became the first country in the EU to bring these reparability indices to electronics including smartphones and laptops and now Apple's French site officially supports the labels for iPhones and MacBooks.
The actual reparability score only appears after you configure your iPhone or MacBook. All iPhone 12 series phones get a 6/10 score while the older iPhone 11 gets a much lower 4.6/10 rating. The iPhone SE (2020) is actually the most repair-friendly new iPhone you can buy directly from Apple with a score of 6.2/10.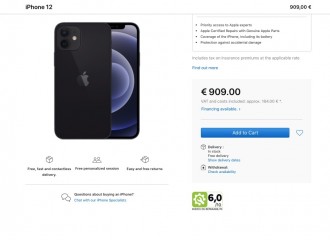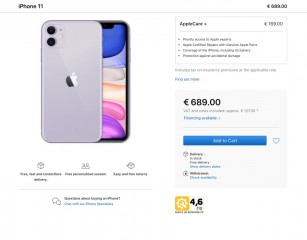 Repairability indices for iPhone 12 and iPhone 11
The actual scoring system does come with its flaws as each manufacturer is left to calculate their scores and some categories like providing information for software updates and tech support skews the overall result in favor of the manufacturer. The pre-determined categories for the scorecard include reparability documentation, ease of disassembly, spare part availability and price. Newer iPhones tend to score higher due to being easier to disassemble and having more abundant and more affordable spare parts.
The only other iPhone currently on sale by Apple is the iPhone XR and it comes out with a 4.5/10 index score. Apple also includes ratings for older phones like the iPhone X, iPhone 8 and iPhone 7 series which you can check out from this support page.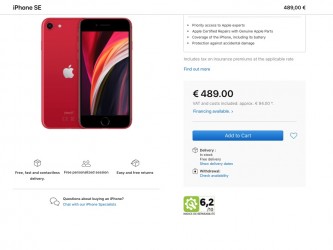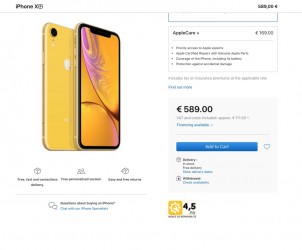 Repairability indices for iPhone SE (2020) and iPhone XR
As for Apple's MacBooks, the new M1 chip powered 13-inch MacBook Air gets a 6.5/10 score, the 13-inch Pro manages just 5.6/10 while the 16-inch variant goes up to 6.3/10.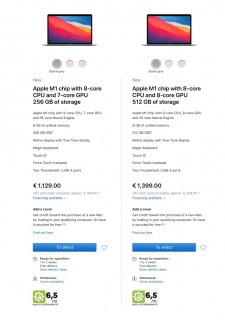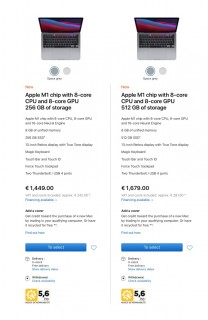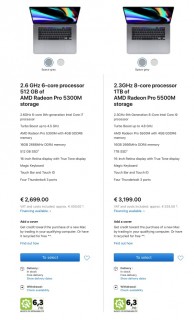 Repairability indices for MacBooks (13″ Air, 13″ Pro and 16″ Pro)
While required by law the new reparability indices are only applicable to a select group of electronics including smartphones, laptops, TVs, washing machines and lawnmowers. While required to provide an index score, manufacturers will not be fined for products with poor reparability indices until 2022.
P.S. You can find a detailed list of Android smartphones and their reparability scores here.
[ad_2]

Source link